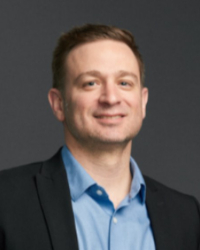 Alex Ouellet-Belanger


Director System Architecture – LeddarTech
---
Alex graduated in Engineering Physics from Université de Laval in Québec City, Canada in 2001 and began his career in Silicon Valley in the optical telecommunications industry. He developed his affinity for technological innovation among various Californian start-ups, attracted by their frantic pace. Returning to Canada in 2009, he continued his professional career in the high-tech sector, notably with ABB where he held various positions in systems engineering and project management.
Alex joined LeddarTech in 2018 as Senior Director of Systems Architecture in the Research and Development Department. The primary mandate of his team is the design of LiDARs and their integration into the artificial intelligence of autonomous mobility and driving assistance applications (ADAS).
In 2019, Alex and his team headed the technical design and system architecture of the new Leddar™ Pixell, a solid-state 3D LiDAR sensor enabling detection cocoons that is optimized for autonomous shuttle perception platforms.