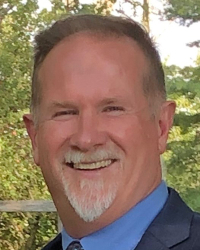 Harold Godwin
Managing Director of the Advanced Manufacturing Consortium (AMC) – University of Waterloo

---
Harold is the Managing Director of the Advanced Manufacturing Consortium (AMC) at University of Waterloo. He brings more than 30 years of industry experience in aircraft/aerospace, injection molding and an entrepreneurial venture in the green energy sector. He is a board member of the Waterloo Region Manufacturing Innovation Network (MIN).
The AMC is a collaboration between University of Waterloo, McMaster University and Western University. Since 2017, AMC has successfully accelerated the adoption of new technologies and processes at over 200 small, medium and large companies across Ontario. Technology transfers have also included the creation of new highly-skilled jobs with training and development of the internal workforce within partnering companies.
Harold is an avid fan of the Toronto Maple Leafs!